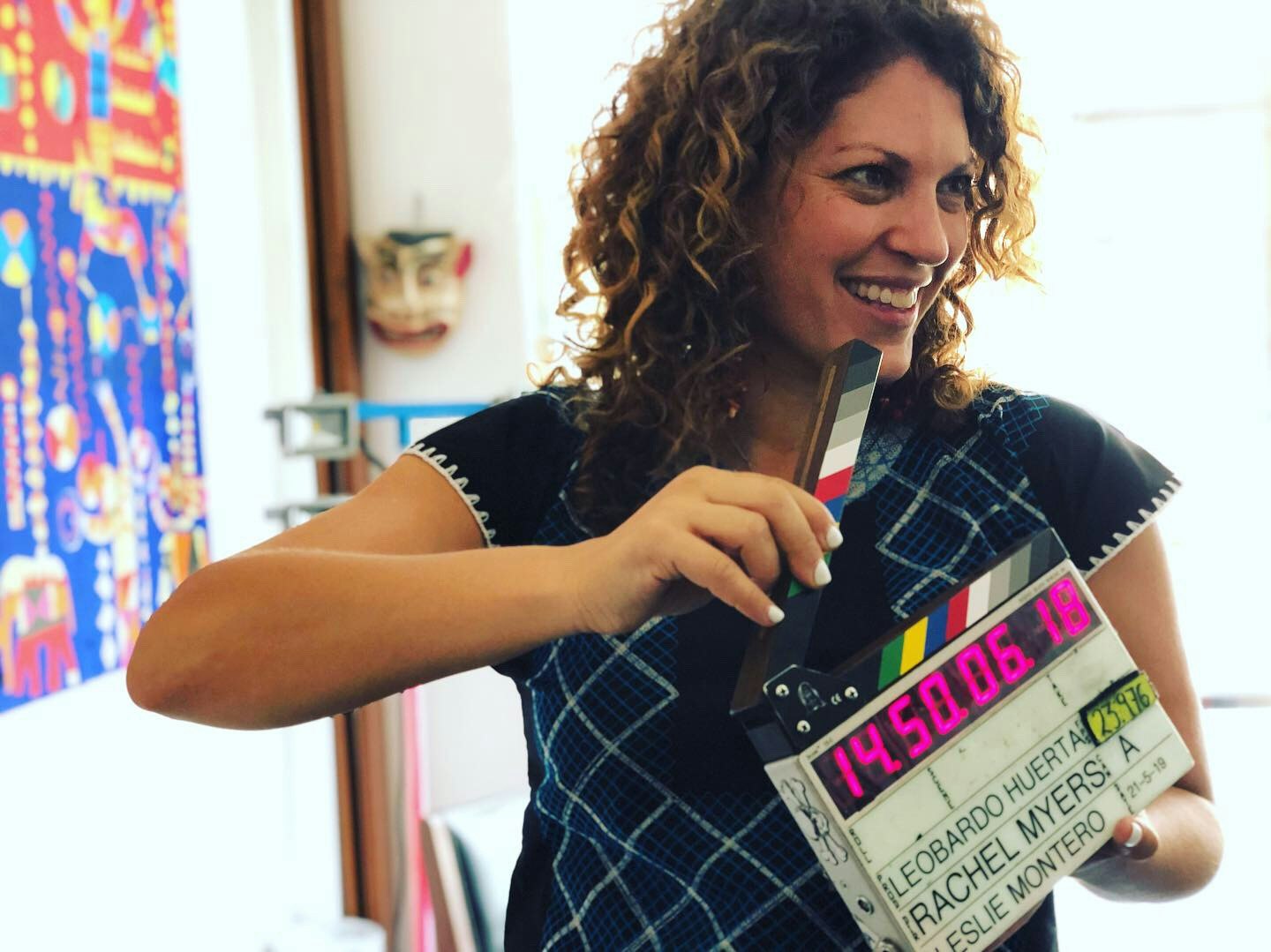 Rachel Myers is an award-winning filmmaker, director, producer and designer, raised in Oregon with a diverse international background,. She's created over 150 film, television, and theatre productions in her 20+ year career, starting as an actor.
Myers film BOURN KIND premiered at TRIBECA and Cannes.
Her award winning films Wendy's Shabbat and 2 Black Boys premiered at TRIBECA and OUTFEST, screening at Palm Springs International Film Festival and 70 other festivals worldwide. Wendy's Shabbat was broadcast on PBS and TOPIC and considered for Academy Awards.
Redefine named Myers, "A Filmmaker to Watch." Rachel won the first Shondaland Directing Mentorship, Directing lab and selected for the CDDP Commercial Director Diversity Program, nominated for the Lynn Shelton Grant and selected as a Warner Media 150 artist and for the Sundance Director's Co Lab. She's directed for Disney Channel, Gamechanger Films and originated series CONFIDENCE, and Mensajes directing in Spanish, filmed in Mexico. Myers directed and conceived, Writing with Grace for VIDCON, winning a Streamy Award and co-created the series HOT SPOT which premiered at Seriesfest.
Her company, 3 PENNY DESIGN has created live events and productions for Times Square, The Emmy's and Golden Globes. Production Design credits include, Kim Possible Disney, Short Term 12, SXSW Spirit Award, Desperados Lionsgate, Netflix, TV- HULU, Lifetime, ABC. Her commercial client list includes, Crayola, ADIDAS, Ray Ban, AT&T, ESPN, Volkswagon, Marriott, Hewlett Packard, Turbo Tax, Wrigley's, Gevalia, CVS, Soul, Pampers, L'oreal, Schick, Taco Bell and more.
As a theatre artist, Myers has worked with prominent companies, BAM, LA Philharmonic, Center Theatre Group, The Shakespeare Theatre, The Getty, The Geffen and Old Globe. Her films have been exhibited at the Boston Museum of Fine Art, NW-Film-Center and NW-Film-Forum. With design work at The Brooklyn Academy of Music, The Watermill Center, a Grammy nomination (PLACE). She has won an Ovation Award, NAACP Image Award, Broadway World and Streamy Awards.
She has also been featured in national and international publications and media, including the NY Times, LA
Times, Cheddar and Vice. She has appeared on The Today Show, Michelle Collins Show- Sirius XM as well as Vice, Refinery 29, NY Daily News, Forward, Tablet, Variety, Broadway World, Women and Hollywood, Movie Maker, Newsday, Daily Mail, ZEAL NYC and more.
Myers received her MFA from the Yale School of Drama, BA Pomona and Scripps Colleges, she studied Theatre at RADA and Art at PNCA.
Myers is represented by UTA and Artists First.