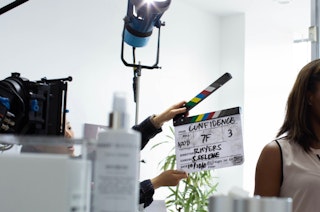 CONFIDENCE ON THE STREETS
CONFIDENCE ON THE STREETS
What if a cosmetic company bottled actual white male confidence that could be applied with a topical misted spray for women?
Confidence Cosmetics sells topical treatments for ladies made and bottled with the essence of the Male ego.
Feminist film and brand campaign that I conceived, wrote and directed
Over 50+ women were involved in making this. Behind the camera crew and talent, actors and models. All proceeds fund Planned Parenthood if you click to buy on our website.
Check out www.confidencestartshere.com to see the full line of products, and watch more content.