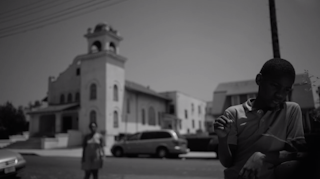 2 Black Boys
2 Black Boys
A poem, A dance and A song.
2 Black Boys muses on growing older, race, gender and queer identity.
The short film is an exploration of childhood, identity and love. The poetry narrative in the film is based on Giovanni Adams' experience as a black, queer, Christian man exploring lines of self, affinity and ideology. The film is inspired by the award winning play Love is a Dirty Word by Adams. The film premiered OUTFEST, CANNES AVIFF, SEATTLE BLACK FILM FESTIVAL, BUSHWICK FILM FESTIVAL AND 20 OTHER FESTIVALS AROUND THE WORLD. Featured October 2020 in Harper's Bazaar Magazine, QVoice magazine and We Are Moving Stories.
*Winner Northwest Film Forum, Cadence Festival
*Winner Best Cinematography LA LGBTQ Film